Reasons a smart home security system is worth it in Manchester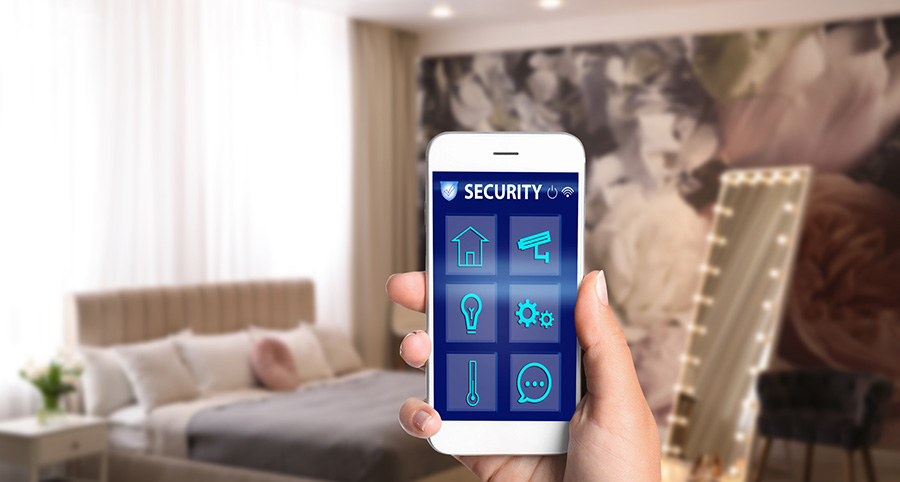 It's up to you to determine if a Manchester home security system is worth it. However, keep in mind that modern alarm systems consist of a great deal more than merely an assembly of motion and glass break sensors. Nowadays, your home security system is able to safeguard you from catastrophes like fires and CO leaks while making your everyday routine more energy friendly.
Start with the basics to discover if home security is worth it
Intrusion is the foremost reason for installing home security in Manchester. After all, most cameras and detection devices zero in on burglar prevention. Having said that, your modern security system will do more than merely protect your residence by blaring a siren. Now you can benefit from smartphone updates, monitoring pings,and automation to assist in alerting you of an intrusion when you're away.
For instance, in the event you are at the office and someone approaches your main entry, your smart doorbell will detect the movement. The device will automatically dispatch an alert to your smartphone with a video clip of your guest. You may then access your phone's security app and communicate with the person at your door via the two-way talk feature, or have an interior light come on, so it seems like you're in the house. In the event an intrusion does take place, your system will instantly notify your 24-7 monitoring agents, and they'll urgently call the police.
A security system defends against fires, flooding, and CO leaks
Many different types of emergencies could happen at your home. CO leaks, fires, and flooding generally arrive without warning and happen fast. Linking detectors to your home security system gives your smoke alarms and other components the same level of integration as your home intrusion devices.
When emergency strikes, your high-volume alarm will ring, prompting everyone in the house to exit the premises. You may also get an alert to your mobile device, which is particularly advantageous if you're away at work. Your monitoring agents will also be advised, so they can contact emergency services while you find safety.
24-7 monitoring responds to your home security events
Home security monitoring is often an important factor when deciding if a home security system is worth it in Manchester. With monitoring, a live person will instantly respond to the alarm whether emergency comes via an intrusion, fire, or another event. They will contact you to confirm your system is working properly and to make certain everyone has moved to safety. They will then alert first responders so they can dispatch a team in a hurry.
Your home's security can make your property more efficient
Smart thermostats, lighting, locking systems, and more will pair with your overall security installation to let your house be more responsive and energy efficient. Command all of your smart equipment no matter where you are with the security app on your smartphone or arrange for your lights and thermostat to adapt to a preset time. You have the chance to save over 10% on your monthly energy bills with automated devices.
Get the advantages of a home security system today!
A modern home security system in Manchester is certainly worth investing in to protect your property and loved ones. To customize your system, get in touch with our smart home specialists. Just phone (802) 944-4500 or submit the form on this page.